Journal Al AdzkaJurnal Ilmiah Pendidikan Guru Madrasah Ibtidaiyah have a number p-ISSN: 2088-9801 and e-ISSN:2597-937X
Al-Adzka is a Journal that published scientific study of research results
on primary education which contributes to the understanding, development of theories
and concepts of elementary education, as well as its application
to the education of madrasah Ibtidaiyah in Indonesia.
Journal of Al-Adzka check plagiarisme Quetext.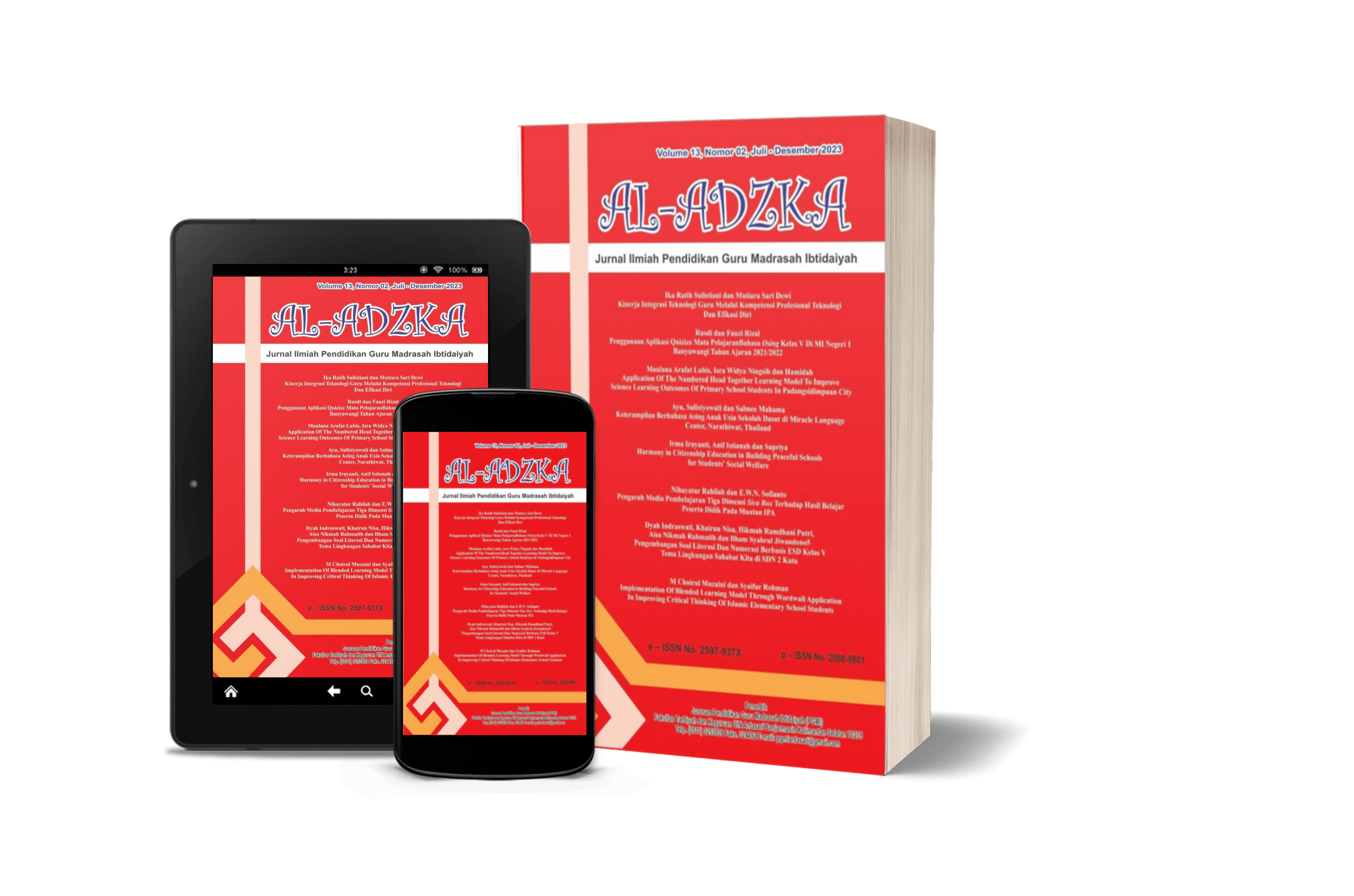 Announcements
No announcements have been published.
Vol 8, No 2 (2018): Juli - Desember
Table of Contents
Articles
Waluyo Satrio Adji, Rahmad Rahmad, Bima Ramadhan

Abstract views : 57

85-106
Khairunnisa Khairunnisa, Dina Aryanti

Abstract views : 43

107-116
Aslan Aslan

Abstract views : 64

117-124
Rusdiana Rusdiana

Abstract views : 48

125-140
Maslianiwati Maslianiwati

Abstract views : 59

141-150
Rudiana Rahmi

Abstract views : 48

151-160