The Journal of al-Adzka published a scientific study of educational research that contributed to the understanding, development of theories and concepts of science, and its application to madrasah education in Indonesia. Education, teaching, madrasah Ibtidaiyah, education, scholarship, teaching or related to PGMI or Primary T

e

ach

e

r

e

ducation and trainings as broadly defined means encompassing everything in educational activities characterized by learning process for individual and community development, in family setting, schooling, social organization, or world work.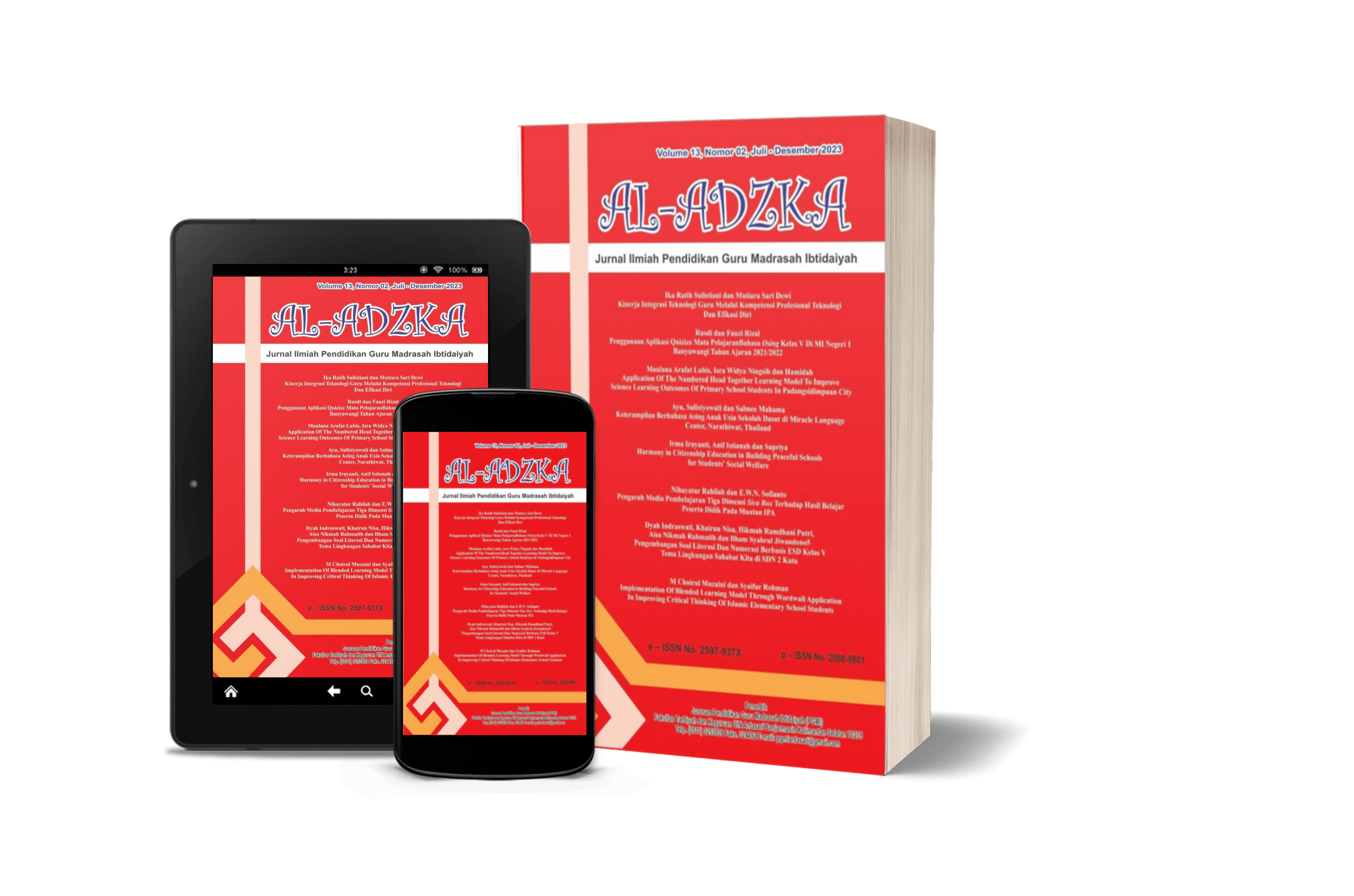 Announcements
No announcements have been published.