Alhadharah is kedakwahan Journal covering scientific study of management, communication and counseling guidance of Islam, which is published twice a year every July and December, referring to the critical analysis study research, commercial articles Research in kedakwahan. This journal was first published in the year 2009 until now. All documents submitted to the journal should be written in either Indonesian, English and Arabic and sent them to [email protected] or visit us at http://jurnal.uin-antasari.ac.id contains posts in the form of a scientific article that is created from a reference research paper, critical analysis study, and the results of research in the field of kedakwahan.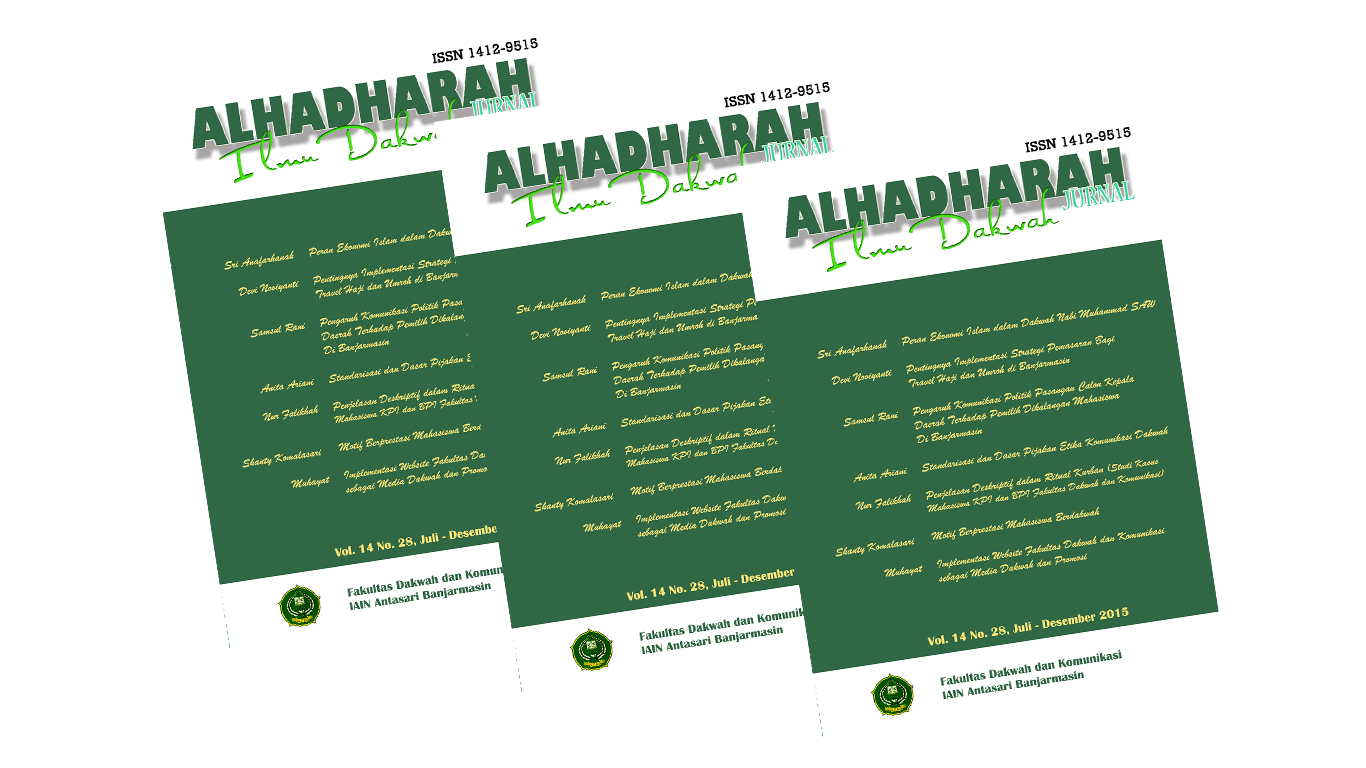 http://jurnal.uin-antasari.ac.id/index.php/alhadharah/
Announcements
No announcements have been published.
Vol 16, No 32 (2017)
Table of Contents
Articles
Iis Zilfah Adnan, Zikri Fachrul Nurhadi, Achmad Wildan Kurniawan, Kurniawan Kurniawan

Abstract views : 143

1-22
Najla Amaly

Abstract views : 422

23-41
Syarifuddin Syarifuddin

Abstract views : 70

43-58
Nadzmi Akbar

Abstract views : 67

59-76
Jumi Herlita

Abstract views : 72
Nur Falikhah

Abstract views : 88
Sri Anafarhanah

Abstract views : 22