Mu'adalah: Jurnal Studi Gender dan Anak (Print ISSN 
2354-6271

) is an open-access and peer reviewed journal published by Center for Gender and Child Studies, Universitas Islam Negeri (UIN) Antasari Banjarmasin. This journal covers crosscuting issues on gender studies, in the perspectives of religion, education, law, politic, psychology, sosiology, anthropology, culture and Islam.  The objective of the journal is to promote the sharing of knowledge and understanding on the gender issues. It then welcomes contributions from experts, researchers, practitioners, and policy makers around the world. This journal publishes two issues per year.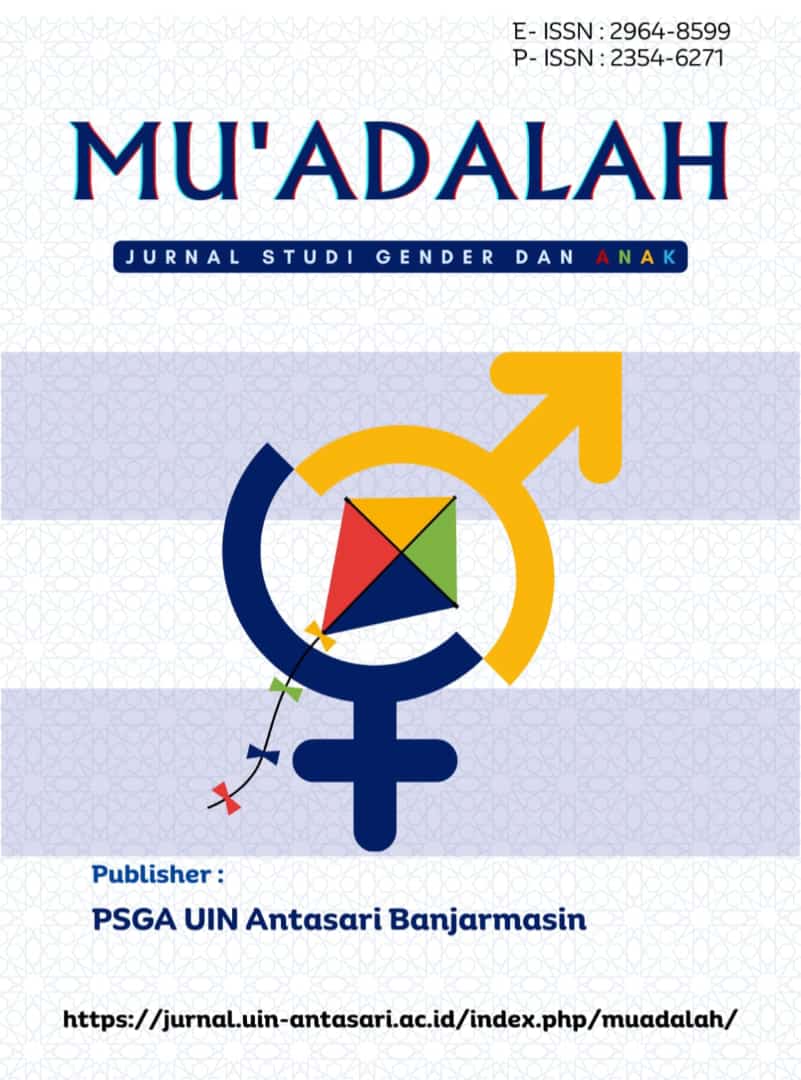 Announcements
No announcements have been published.