| | |
| --- | --- |
| Journal Title | : Mu'adalah: Jurnal Studi Gender dan Anak |
| ISSN | : 2964-8599 (electronic) | 2354-6271 (print)    |
| DOI Prefix | : Prefix 10.18592 by Crossref  |
| Editor in Chief | |
| Managing Editor | : Yokke Andini |
| Publisher | : PSGA UIN Antasari Banjarmasin |
| Frequency | : 2 issues per year (June and December) |
Mu'adalah: Jurnal Studi Gender dan Anak is an open-access and peer reviewed journal published by Pusat Studi Gender dan Anak Universitas Islam Negeri Antasari Banjarmasin. This journal covers crosscuting issues on gender and child studies, in the perspectives of religion, education, law, politic, psychology, sosiology, anthropology, culture and Islam.  The objective of the journal is to promote the sharing of knowledge and understanding on the gender and child issues. It then welcomes contributions from experts, researchers, practitioners, and policy makers around the world.  
All papers submitted to the journal should be written in good English or Bahasa Indonesia, and must be submitted online to: http://jurnal.uin-antasari.ac.id/index.php/muadalah/user/register . Should there be a problem with the online submission, please contact Editorial Office at the following email address: [email protected]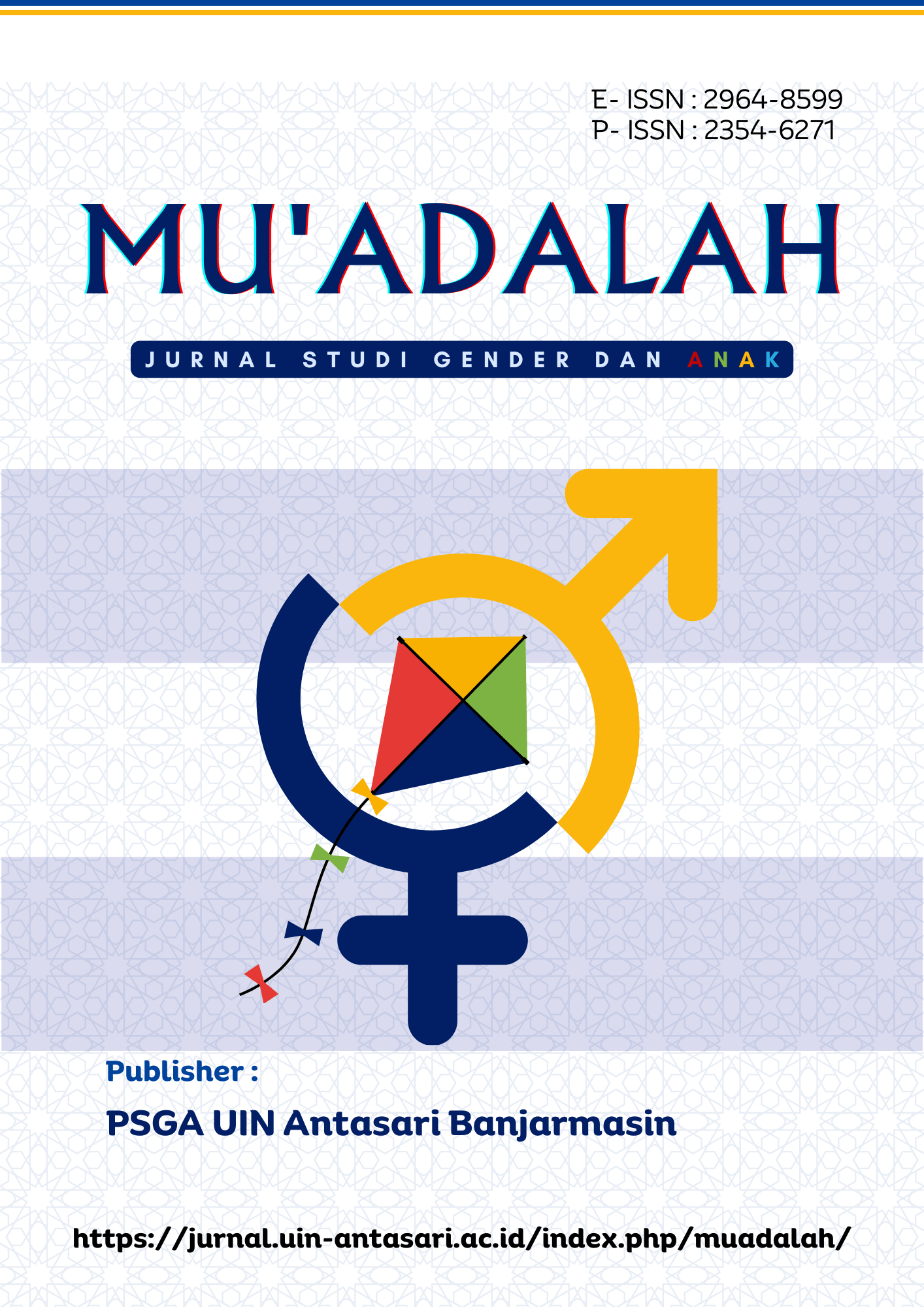 Announcements
No announcements have been published.