Syariah: Jurnal Hukum dan Pemikiran (e-ISSN
2549-001X
. p-ISSN
1412-6303
) terbit dua kali setahun di bulan Juni dan Desember dengan fokus penelitian tentang hukum, pidana, perdata, dan hukum islam .
This journal focused on Law and Islamic Law Studies and present developments through the publication of articles, research reports, and book reviews.
Syariah specializes on Islamic law, and is intended to communicate original research and current issues on the subject. This journal warmly welcomes contributions from scholars of related disciplines.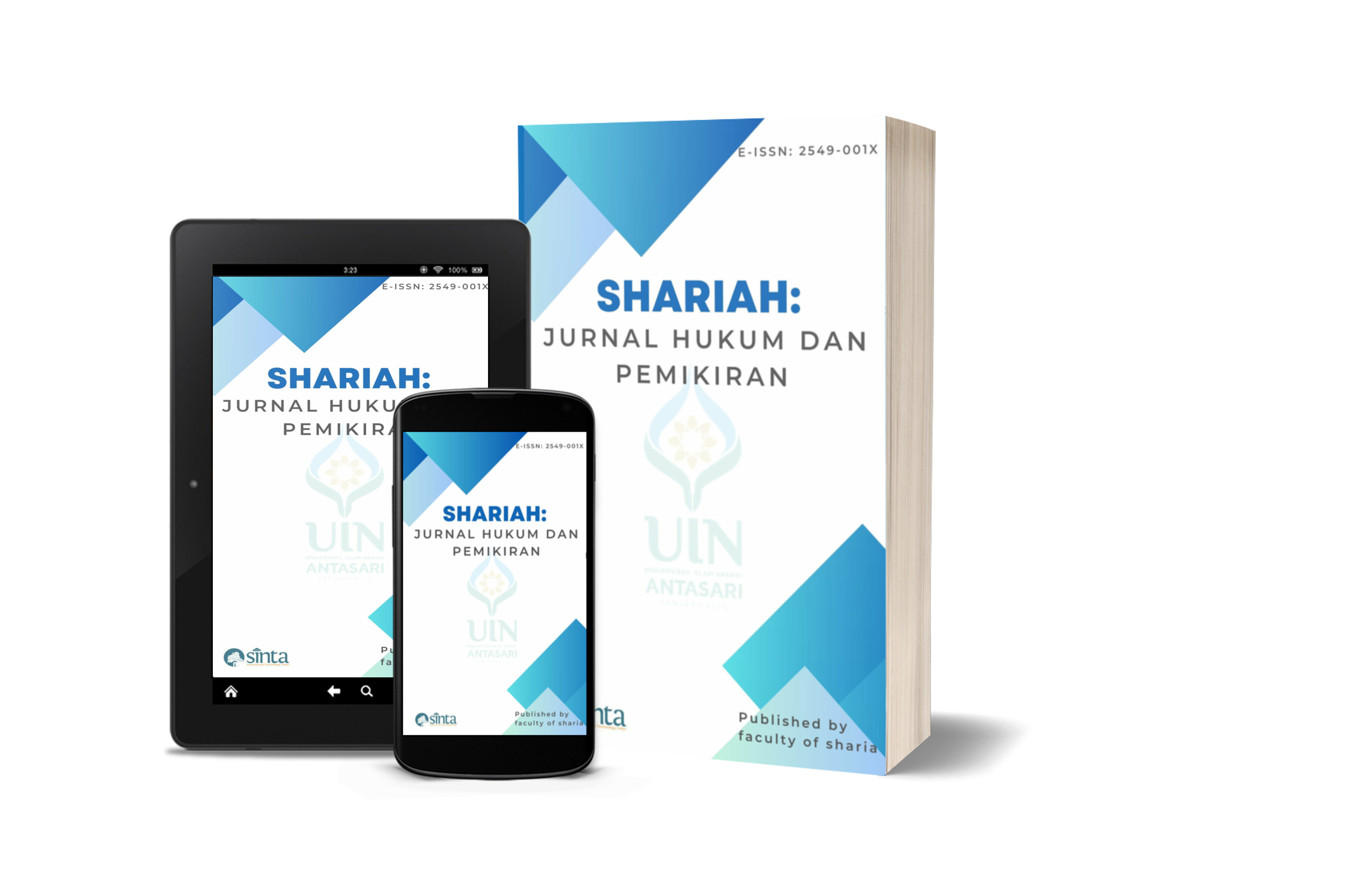 Announcements
CALL OF PAPERS

Kami pengelola Jurnal Syariah: Jurnal Hukum dan Pemikiran akan membuka 10 Lot Naskah dengan tema Hukum, Syariah, dan Pemikiran. pada bulan Juni dan Desember 2019


Penelitian dapat dilakukan secara library research atau field research.

silahkan registrasi dan login untuk submit naskah, kemudian tunggu dari editor dan reviewer untuk kabar naskahnya.

Posted: 2019-01-10
Vol 19, No 1 (2019)
Table of Contents
Articles
lisma lisma lisma

Abstract views : 0
Dwi Edi Wibowo

Abstract views : 37