Pembentukan Karakter Anak Melalui Pembelajaran Cerita Dongeng Nusantara
Abstract
Tulisan ini mengkaji bagaimana cara pembentukan karakter anak melalui materi pembelajaran cerita dongeng nusantara. Materi ini dapat diajarkan pada mata pelajaran bahasa Indonesia. Nilai-nilai karakter pada cerita dongeng nusantara di antaranya adalah: 1) nilai moral individual, seperti: kepatuhan, pemberani, rela berkorban, dll, 2) nilai moral sosial, seperti: bekerja sama, suka menolong, kasing sayang, dll, 3) nilai religiusitas, seperti: percaya adanya Tuhan dan kuasaNya, tawakkal, sabar dll. Pembelajaran cerita dongeng dapat dilaksanakan dengan strategi reading guide, assessment search, focused listing. 
References
A. Rokhman, dkk. ((2003). Sastra Indisipliner: Menyandingkan Sastra dan Disiplin Ilmu Sosial.
Aminuddin. (1995). Stilistika: Pengantar Memahami Bahasa dalam Karya Sastra. Semarang: IKIP Semarang Press.
Anita Woolfolk. (2009). Educational Psychology: Active Learning Edition. Yogyakarta: Pustaka Pelajar.
Danandjaja, James. (1986). Folklor Indonesia Ilmu Gosip dan Dongeng. Jakarta: Graffiti Press.
Djudju Sudjana S. (2005). Strategi Pembelajaran. Bandung: Falah Production.
Hisyam Zaini. (2008). Strategi Pembelajaran Aktif. Yogyakarta: Insan Mandiri.
Jamilah. (2017). Penggunaan Bahasa Baku Dalam Karya Ilmiah Mahasiswa. Jurnal Tarbiyah: Jurnal Ilmiah Kependidikan, 6(2), 41-51.
Kemp, Jerold E. (1985). The Instructional Design Process. New York: Harper and Row Publishers.
Knowles, M. (1990). The Adult Learner A Neglected Species. Houston: Gulf Publishing Company.
M. Atar Semi. (1993). Anatomi Sastra. Padang: Angkasa Raya.
Nasution, S. (2002). Didaktik Asas-asas Mengajar. Jakarta: Bumi Aksara.
Nurgiyantoro, Burhan. (2000). Teori Pengkajian Fiksi. Yogyakarta: Gadjah Mada University Presss.
Silberman, M. 1996. Active Learning: 101 Strategies to Teach Any Subject. Boston: Allyn and Bacon.
Sulistyarini, Dwi. 2006. Nilai Moral dalam Cerita Rakyat sebagai Sarana Pendidikan Budi Pekerti, (Online), http://ki demang.com/kbj5/index.php/makalah-komisi-b/1147-13-nilai-moral-dalamcerita-rakyat-sebagai-sarana-pendidikan-budi-pekerti, diakses 7 Agustus 2017.
Suyadi. (2013). Strategi Pembelajaran Pendidikan Karakter. Bandung: Rosda.
Syaiful Bahri Djamarah. (2010). Guru dan Anak Didik dalam Interaksi Edukatif. Jakarta: Rineka Cipta.
Propp, V. (1997). Morfologi Cerita Rakyat. Kuala Lumpur: Dewan Bahasa dan Pustaka.
Wina Sanjaya. (2007). Strategi Pembelajaran Berorientasi Standar Proses Pendidikan. Jakarta: Kencana Prenada Media Group.
DOI:
http://dx.doi.org/10.18592/ptk.v3i2.1962
Refbacks
There are currently no refbacks.
Copyright (c) 2018 Jamilah Jamilah
License URL:
Jurnal PTK dan Pendidikan
---
Jurnal PTK dan Pendidikan Indexed by: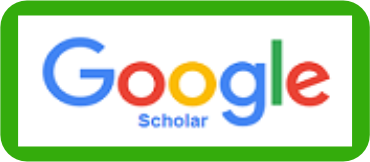 Jurnal PTK dan Pendidikan license by Creative Comons Aribututtion 4.0 International License
View My Stats
View My Stats