UPAYA MAHASISWA KKN TERHADAP PELESTARIAN WISATA ALAM DAN KEANEKARAGAMAN ADAT TRADISIONAL MASYARAKAT PARAMASAN BAWAH KABUPATEN BANJAR
Abstract
Abstrak: Suku Dayak penghuni sisi timur Pegunungan Meratus yang dikaji dalam penelitian ini berada dalam wilayah Kecamatan Paramasan Bawah di wilayah Kabupaten Banjar. Mereka tinggal di antara lembah dan tepian sungai dalam jarak yang berjauhan. Dayak Meratus cukup unik karena sebagai suku Dayak, mereka berbahasa Banjar. Sebagian dari mereka masih menganut kepercayaan leluhur, sebagian telah menganut agama baru. Penelitian ini diawali dari permasalahan bagaimana konsep religi dan peralatan tradisional suku Dayak Meratus serta kesinambungannya dengan masa prasejarah. Adapun tujuan penelitian ini adalah membuat model penelitian etnoarkeologi untuk diterapkan pada lingkungan dan sistem budaya yang sama atau hampir sama sesuai dengan syarat analogi, dengan tujuan lebih jauh adalah sebagai data bantu dalam menganalisis dan interpretasikan aspek religi dari temuan situs prasejarah di wilayah Pegunungan Meratus. Metode penelitian yang digunakan adalah deskriptif komparatif dengan pendekatan etnoarkeologi, sedangkan teknik pengambilan data dilakukan dengan metode survei dan wawancara. Hasil penelitian menunjukkan bahwa di sepanjang Pegunungan Meratus sisi timur berdiam beberapa jenis subsuku, yaitu Dayak Banjar, Dayak Meratus atau Dayak Bukit, serta Dayak Dusun. Ketiganya mempunyai konsep religi dan peralatan upacara yang hampir sama, sehingga digeneralisasi sebagai Dayak Meratus. Ada kesinambungan konsep kepercayaan Dayak Meratus dengan konsep kepercayaan prasejarah, yaitu pemujaan roh leluhur dan penggunaan bekal kubur dalam upacara kematian. Sebagian besar peralatan upacara terbuat dari dedaunan, kayu, dan bambu yang cepat hancur, sebagian kecil terbuat dari logam dan keramik.
Abstract: This article is examined Dayaknese who have been dwelling at the eastern side of Meratus in the District of Paramasan Bawah in the district of. They live in the valleys and river banks, in the far distance. Dayak Meratus quite unique because they speak Banjar. Most of them still follow ancestral beliefs, while some have embraced the new religion. This research was initiated on the question of how the concept of religious and traditional equipments of Dayak Meratus and its continuity with the prehistoric period. The purpose of this research is to create an ethnoarchaological research model which can be applied to the similar environmental and cultural system in accordance with the terms of analogy, as supporting data in analyzing and interpreting religious aspect from the findings of prehistoric sites in the Meratus region. The method used is descriptive comparative with ethnoarchaeological approach, while the collecting data technique is conducted by survey and interview. The results show that along the east side Meratus are dwelled some sub-tribes, such as Dayak Banjar, Dayak Meratus or Dayak Bukit, and Dayak Dusun. Those three sub-
tribes have similar concept of religious and ceremonial equipments, so it can be generalized as Dayak Meratus. There is a continuity of the religious concept of Dayak Meratus with prehistoric belief, i. e. the concept of worship ancestral spirits and the use of burial gifts in funerals The most ceremonial equipments are made of leaves, wood and bamboo which are quickly destroyed, a few tools are made of metal and ceramic.
Keywords
religi, peralatan; upacara; Dayak Meratus; etnoarkeologi
References
David, Nicholas dan Carol Kramerl. 1983. Ethnoarchaeology in Action. Cambridge: Cambridge University Press.
Djam'annuri. 2003. Studi Agama-agama, Sejarah dan Pemikiran. Yogyakarta: Pustaka Rislah. Hartatik, 2012. "Religi dan Peralatan Tradisional Suku Dayak Meratus Di Kabupaten Balangan, Kalimantan Selatan". Berita Penelitian Arkeologi 6 (1): 57-100. Johnson, Matthew. 2007. Archaeological Theory, an Introduction. Singapore:
Bleckwell Publishing.
Koentjaraningrat. 1993. Kebudayaan Mentalitas dan Pembangunan. Jakarta: PT Gramedia Pustaka Utama.
Nursyam. 2007. Madzab-madzab Antropologi. Yogyakarta: PT Lkis
Pritchard, E.E. Evans. 1984. Teori-teori Tentang Agama Primitif. Yogyakarta: PLP2M Radam, Noerid Haloe. 2001. Religi Orang Meratus. Yogyakarta:
Yayasan Semesta.
Renfrew, Colin dan Paul Bahn. 2012. Archaeology, Theories, Methods, and Practice. London: Thames & Hudson.
Soejono, R.P. 2008. Sejarah Nasional Indonesia I. Jakarta: PN Balai Pustaka.
Tanudirja, Daud Aris. 1987. Laporan Penelitian Penerapan Etnoarkeologi di
Indonesia.
Yogyakarta: Fakultas Sastra Universitas Gadjah Mada.
Hasan, Alwi, dan dkk. 2005. Kamus Besar Bahasa Indonesia. Jakarta: Balai Pustaka. Kertodipoero Sarwoto, B. A. 1963. Kaharingan Religi Dan Penghidupan Pehuluan
Kalimantan. Bandung: Penerbitan Sumur.
Maryanto, Sulisno, dan Muhammad Najamudin. t.t. "Perkembangan Musik Maulid
Habsyi Di Kalimantan Selatan (Tinjauan Sosiologi Seni)."
Nugroho, Wahyu, dan Kees De Jong. 2019. MEMPERLUAS HORIZOON AGAMA DALAM KONTEKS INDONESIA. 1 ed. Yogyakarta: @Taman Pustaka Kristen Indonesia.
Salam, Syamsir. 2009. Agama Kaharingan Akar-Akar Budaya Suku Dayak Di Kalimantan Tengah. Jakarta: Lembaga Penelitian UIN Syarif Hidayatullah Jakarta.
Refbacks
There are currently no refbacks.
Copyright (c) 2023 suriagiri suriagiri
This work is licensed under a
Creative Commons Attribution 4.0 International License
.
Jalujur: Jurnal Pengabdian Masyarakat
Published by Institution of Research and Community Services of Antasari State Islamic University  
Indexed by: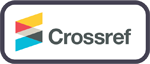 ======================================

Jalujur: Jurnal Pengabdian Masyarakat by http://jurnal.uin-antasari.ac.id/index.php/jalujur/index is licensed under a Creative Commons Attribution 4.0 International License.